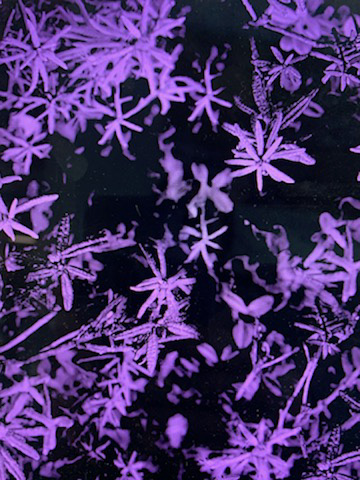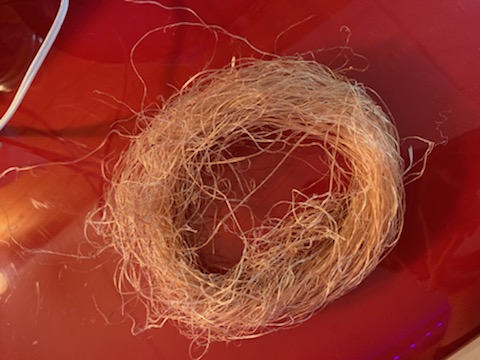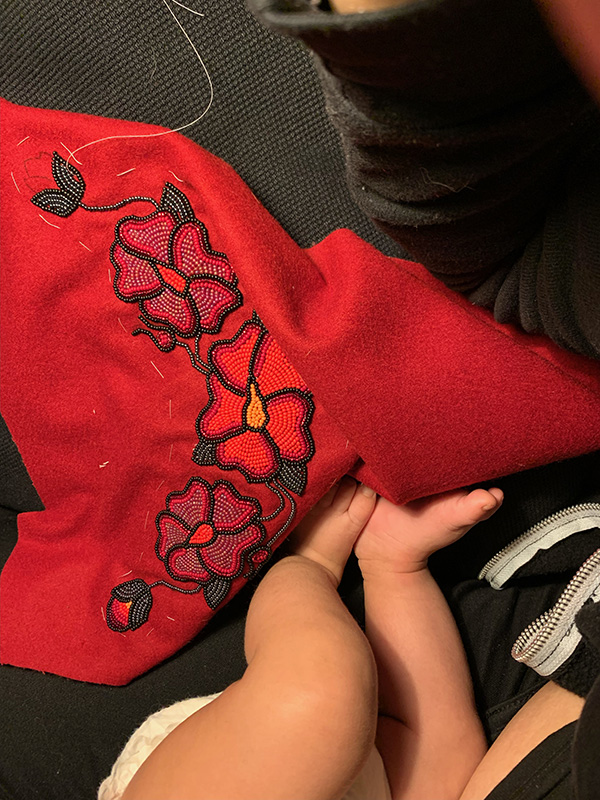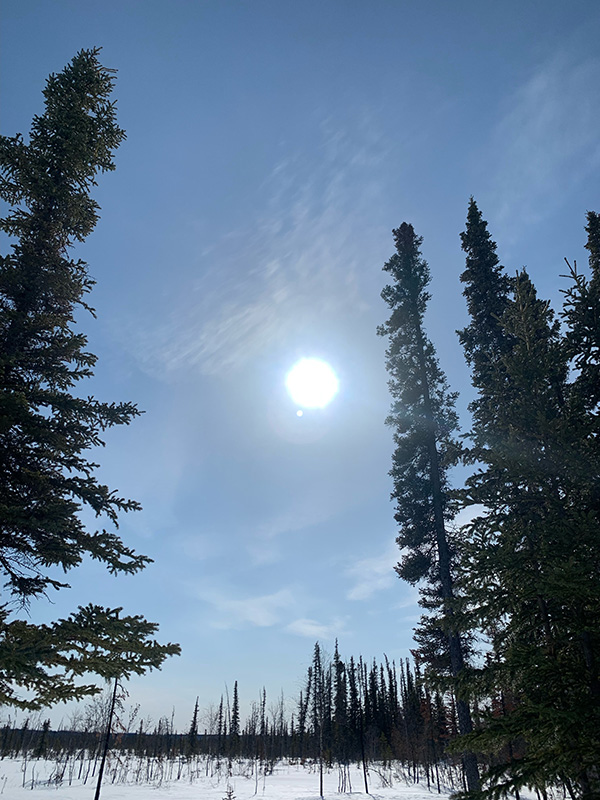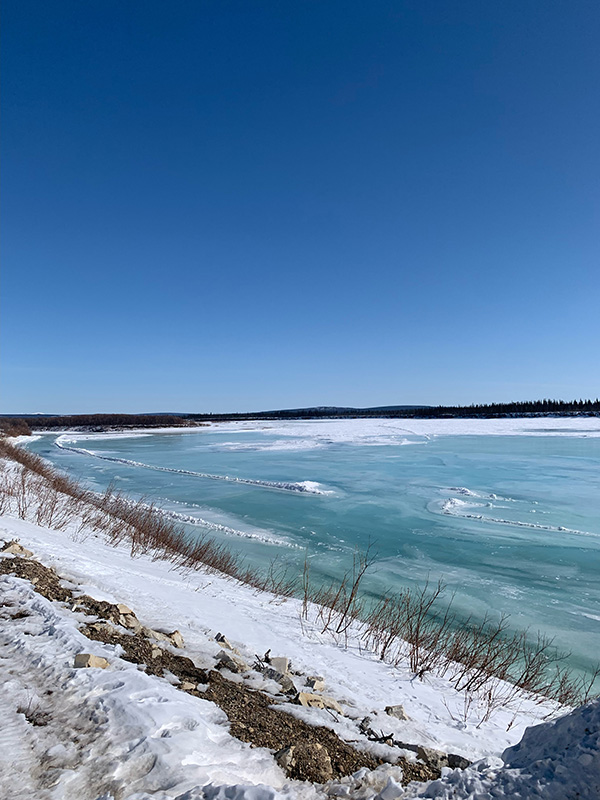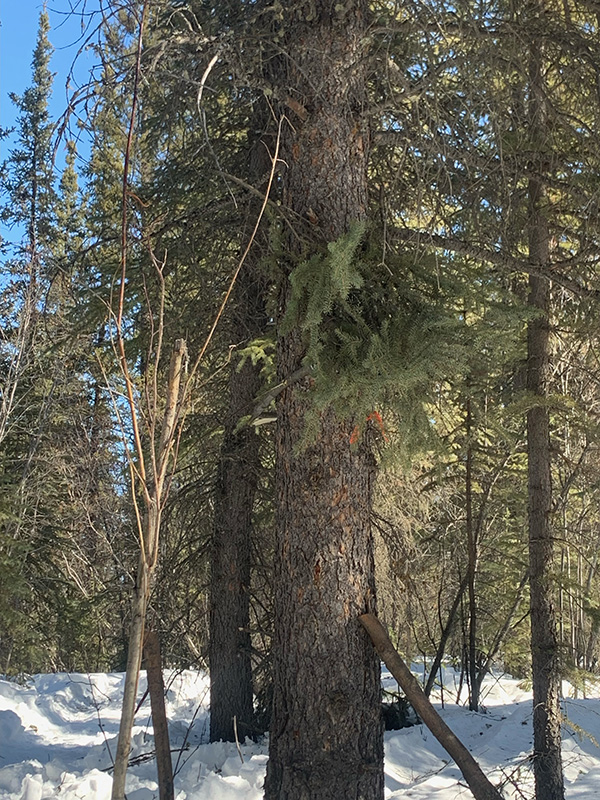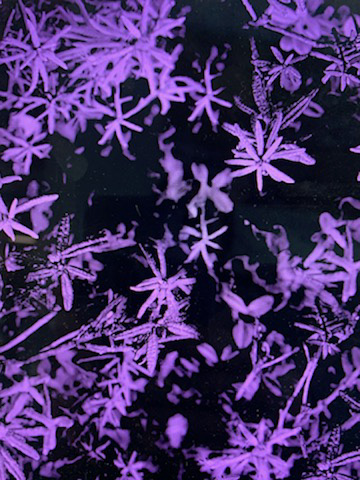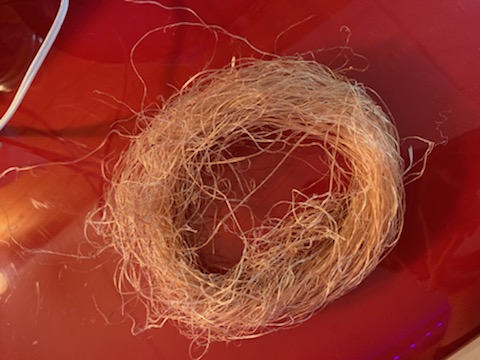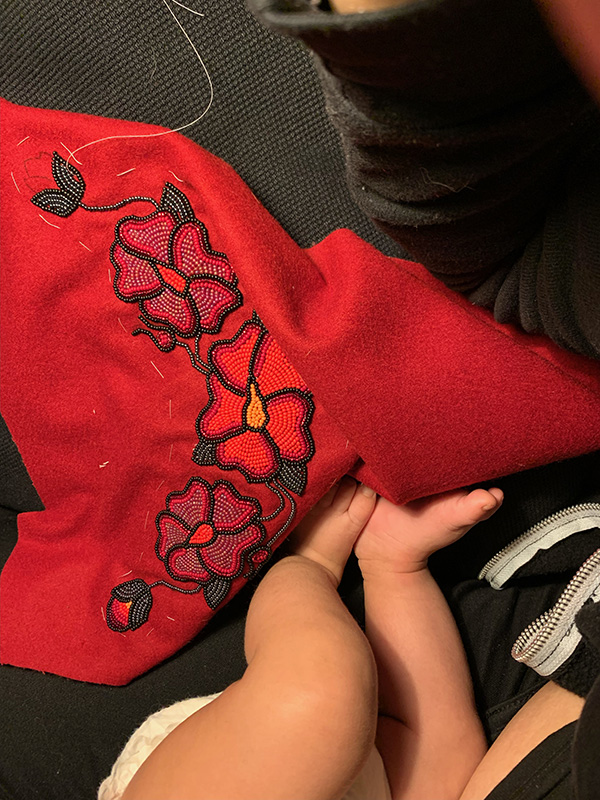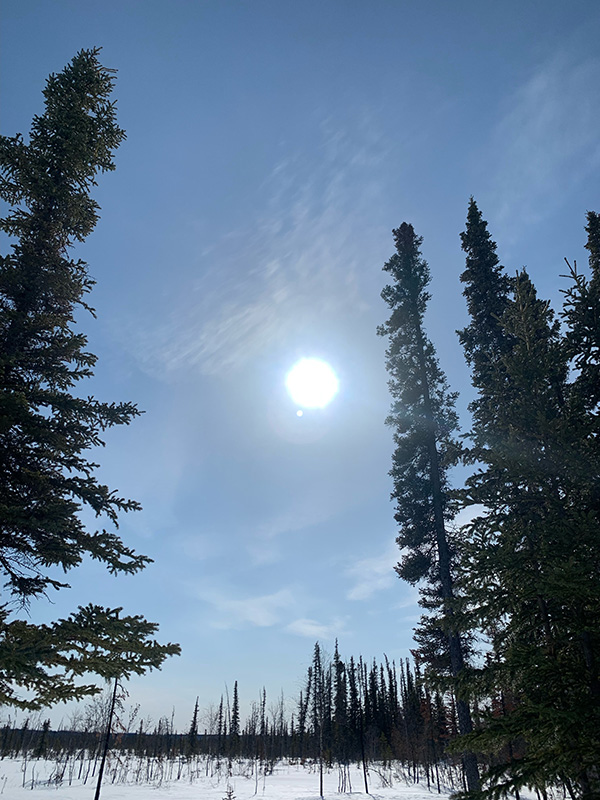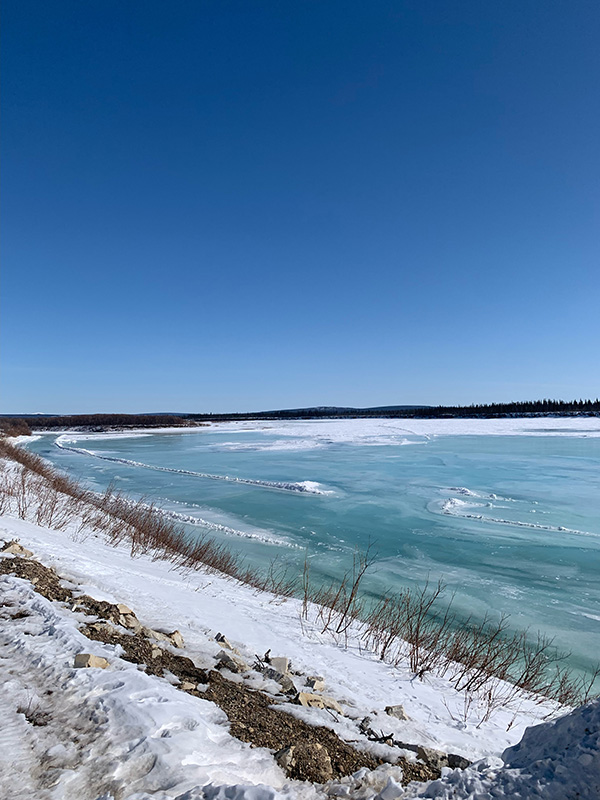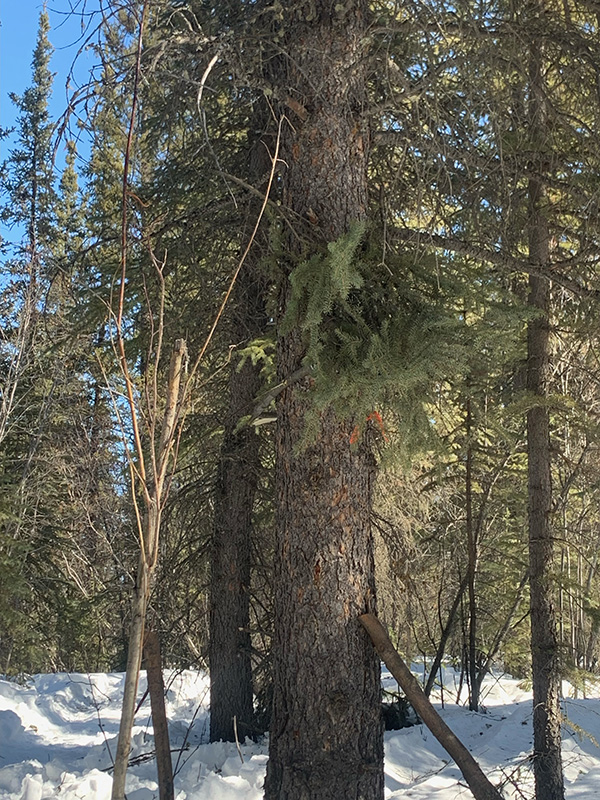 Jeneen Frei Njootli
Behind the Lake Between Us
I made this field recording of the inside of my house while drinking snow water coffee. My water pump stopped working and I didn't have running water for me and my son. So I grabbed my biggest blue Rubbermaid container and gathered snow outside in 40 below weather. Melted that and that's what me and baby used and drank for the time here that it took to get the water pump fixed. Baby daddy came and fixed the water pump, wordless, helpful, and gruff. We do not live together. This is the sound of the water pump and water heater working in my bathroom and then the sound of me getting the fire going to keep me and babe warm. And then enough time to put on winged eyeliner and then grab my son and chestfeed him.

There's a spot on the trail behind the lake that I wanna set up a wall tent so that me and baby can easily walk there and camp out overnight while being close enough to town in case we need anything. I'm nervous to take him too far on a skidoo yet. The cabin me and two friends started building when I was five months pregnant is 14 miles down river. I think I have to wait till he's a bit older to bring him there even if he's inside of my parka. So I asked my dad if he could set up a wall tent for me and baby behind the lake in between our houses. And there's a title of the work. Behind the lake between us.
Accessibility
This work consists of six oval photographs. Each photograph can be moved or tapped to manipulate the sound.
Sound description:
An electric hum. A whistling sound. An electric clicking cycle. Water running. Overlapping. Cycling. The clicking sound shifts to have a blowing component. Water runs smoothly. Silence, floorboards creaking. Wind whistling. The electric cycle comes back one last time before being replaced by a low droning sound. Kindling being blown leads to the crackling of a fire. A baby babbles intermittently against a backdrop of house noises and white sound. A slurp of a beverage. Whispers and baby sounds.
Photo descriptions:
1) A stand of pine trees in the winter, snow on the ground. The tree centered in the image has a wide trunk and a stick propped up against it at the base.
2) An image of a waterfront in the winter. The image has snow in the foreground and follows the shoreline across from the vantage point of the photo. The water is turquoise and has white capped waves.
3) Thread is arranged in a circle against a red background.
4) A cluster of small purple flowers against a dark background.
5) A picture of a bright winter sun high in the sky through a stand of pine trees. The visible ground is covered in snow
6) Baby feet rest against a piece of beadwork. Red flowers with green leaves embroidered on a piece of red cloth. A thread traces a basting stitch around the outlines of the design.
Biography
Jeneen Frei Njootli is a 2 Spirit Vuntut Gwitchin artist w Czech, Dutch and Jewish ancestry. They moved back to their homelands last winter and are working on art, nesting, writing, rough carpentry, and compositions in Old Crow. The New Museum in New York recently exhibited their work as part of the Triennial: Soft Water Hard Stone.
Artist Page